Restaurants & Bars
Where does your food come from? Sunset World presents the unique feature of its All Inclusive Gastronomical offering: The "Farm to Table" experience that makes it possible for local, fresh products to arrive to the table of our members and guests at every one of our resorts and hotels directly from our farm Ethos.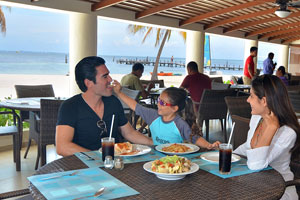 Terraza Caracol
INTERNATIONAL CUISINE
OFFERING BUFFET SERVICE FOR BREAKFAST, LUNCH & DINNER. CONTINENTAL BREAKFAST: 6:30 AM TO 12:00 PM. BUFFET BREAKFAST: 7:00 AM TO 12:00 PM. LUNCH: 1:00 PM TO 5:00 PM. BUFFET DINNER: 7:00 PM TO 10:30 PM. OPEN EVERY DAY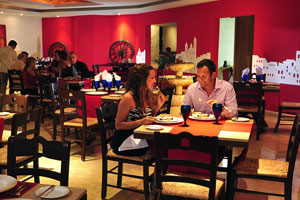 Frida
MEXICAN SPECIALTY DINNERS SERVED A LA CARTE
FOR THOSE WHO WANT TO EXPERIENCE MEXICO'S MOST DELECTABLE CUISINE, FRIDA HAS A GREAT SELECTION OF MEXICAN SPECIALTY DISHES. TASTE THE FLAVORS OF MEXICO. 6:00 PM- 10:30 PM. OPEN FROM FRIDAY TO WEDNESDAY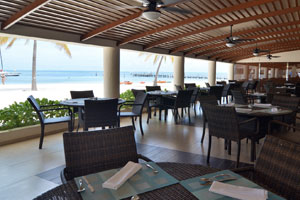 Fussion
A LA CARTE DINNER
ASIAN CUISINE COMBINED WITH A TOUCH OF MEXICO´S FLAVORS RESULTING IN DELICIOUSLY UNIQUE DISHES. OPEN FROM 6:00 PM TO 10:30 PM. OPEN WEDNESDAY, THURSDAY & SUNDAY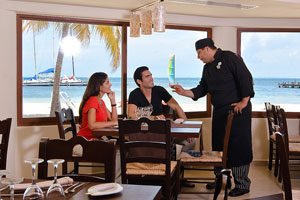 Siena
A LA CARTE DINNER
SIENA IS THE IDEAL LOCATION FOR THOSE WHO ENJOY TRADITIONAL ITALIAN COOKING. OPEN FROM 6:00 PM TO 10:30 PM. OPEN MONDAY, TUESDAY, THURSDAY, FRIDAY & SATURDAY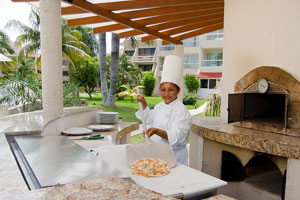 IL Forno
PIZZAS AND CALZONES
CREATED BY TALENTED KITCHEN SPECIALISTS IN A RUSTIC BRICK OVEN HEATED BY THE FLAMES OF DRY WOOD. AUTHENTIC ITALIAN PIZZA. OPEN FROM 2:00 PM TO 6:00 PM. OPEN DAILY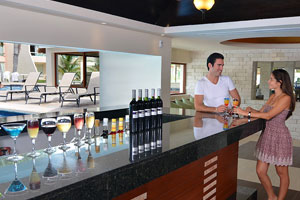 Kakao Beach Club
Exclusive beach club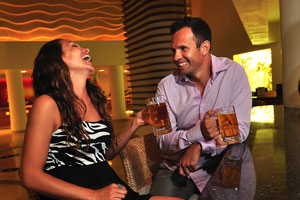 Diego
Cantina Bar
A GREAT MEXICAN "SALOON" WHERE YOU WILL FIND AN ASSORTMENT OF TEQUILA, INTERNATIONAL LIQUORS AND COCKTAILS.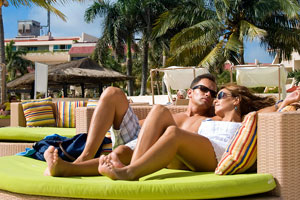 Pool bar
EXOTIC COCKTAILS AND AN ASSORTMENT OF BEERS AND SOFT DRINKS SERVED IN THE POOL AREA.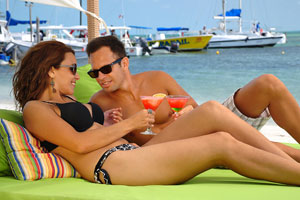 Beach Bar
ENJOY REFRESHING DRINKS MADE TO ORDER AND SERVED RIGHT ON THE BEACH